Exclusive all-weather garden furniture at home and abroad
Exclusive all-weather garden furniture for tropical regions
Anyone who owns a beautiful vacation home in Curaçao, Spain, Italy or France, for example, knows that garden furniture is indispensable. In fact, most of the day people live out there. Swim in the pool, get a breath of fresh air on the beach and eat sumptuous meals in the sun are daily activities. This is the ideal situation to purchase a high-quality garden set that requires little maintenance so that you can enjoy it carefree and nothing can happen to you.
Highest quality garden furniture
Nothing is as changeable as the weather. People often think this is only true in the Netherlands, but in a tropical country like Curaçao, you even have to deal with extreme weather conditions. One minute you're sitting in the sun with an excellent wine and the next it's suddenly pouring down. Nothing is more annoying than constantly worrying about too much sun or rain wearing down your garden furniture. That's the time to think about an all-weather lounge set! After all, they can easily handle that.
Garden furniture for extreme weather conditions
In the ABC islands and other sunny places, you have to deal with extreme weather conditions. Temperatures are at times extremely high and sun intensity is many times more intense than in the Netherlands. In addition, tropical rainstorms, strong beach winds and other severe weather create much more salt in the air. That, along with the extreme Uv radiation, requires materials that can withstand anything. For this reason, even in the Caribbean sun, our fabrics have a 6-year warranty on color retention and 10 years on the aluminum frame.
Tough material for your all-weather lounge set
Does it rain for days at a stretch? That's not a problem. This is because the lounge sets are made of aluminum frames and these frames are extremely strong. In fact, unlike frames made of wood or plywood, these never rust or rot due to heavy rain.
You don't have to worry about the cushions either. These are made of Sunbrella fabric making them water repellent. So you never suffer from wet cushions after a rainstorm, and in addition, it is not a problem when you spill a drink or food. The cushions contain Quick Dry-Foam inside. This is foam that does not hold the water, but rather allows it to flow through. Also, the fabric ventilates itself and is treated so that mold has no chance.
Not bothered by rain but rather by lots of sunshine? That too has been considered. In fact, the cushions of our garden furniture are made of Sunbrella fabric. Because the colors are deeply rooted in the Sunbrella fibers, the fabric never discolors. We can even give a 6-year warranty on that and 10 years on the aluminum frame.
Your personally composed garden set
Not every garden set is the right shape and size to fit in the garden or on the patio of your (vacation) home. With us, we design your garden furniture entirely with you. Thanks to a unique modular system, our lounge sets can be put together completely according to your wishes. You can take the modules off piece by piece, allowing for countless possibilities.
In addition, you can choose from more than 800 different prints and colors from Sunbrella and others. Thanks to this wide range of variety, you are guaranteed a unique garden set that fits you exactly in terms of style.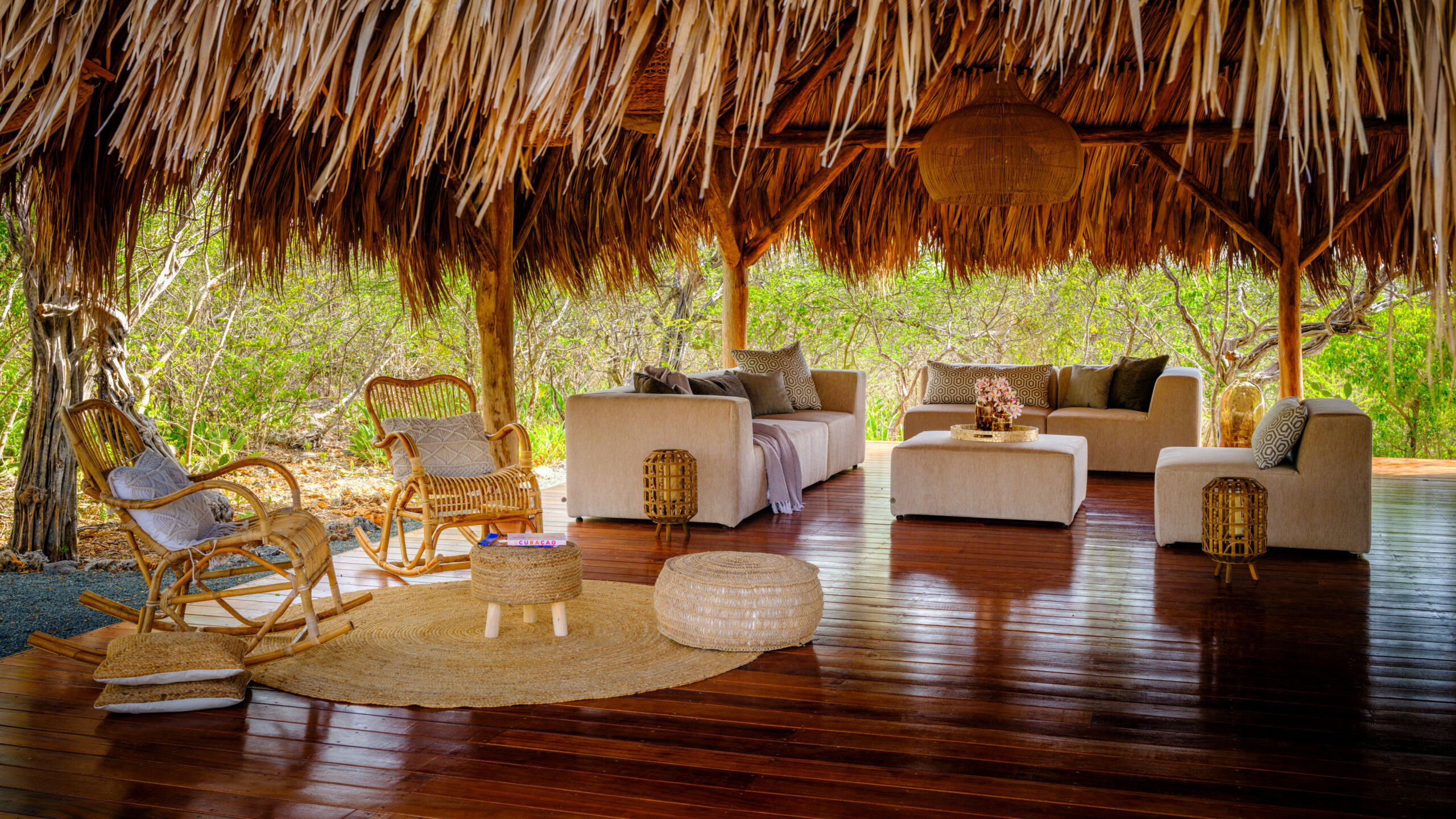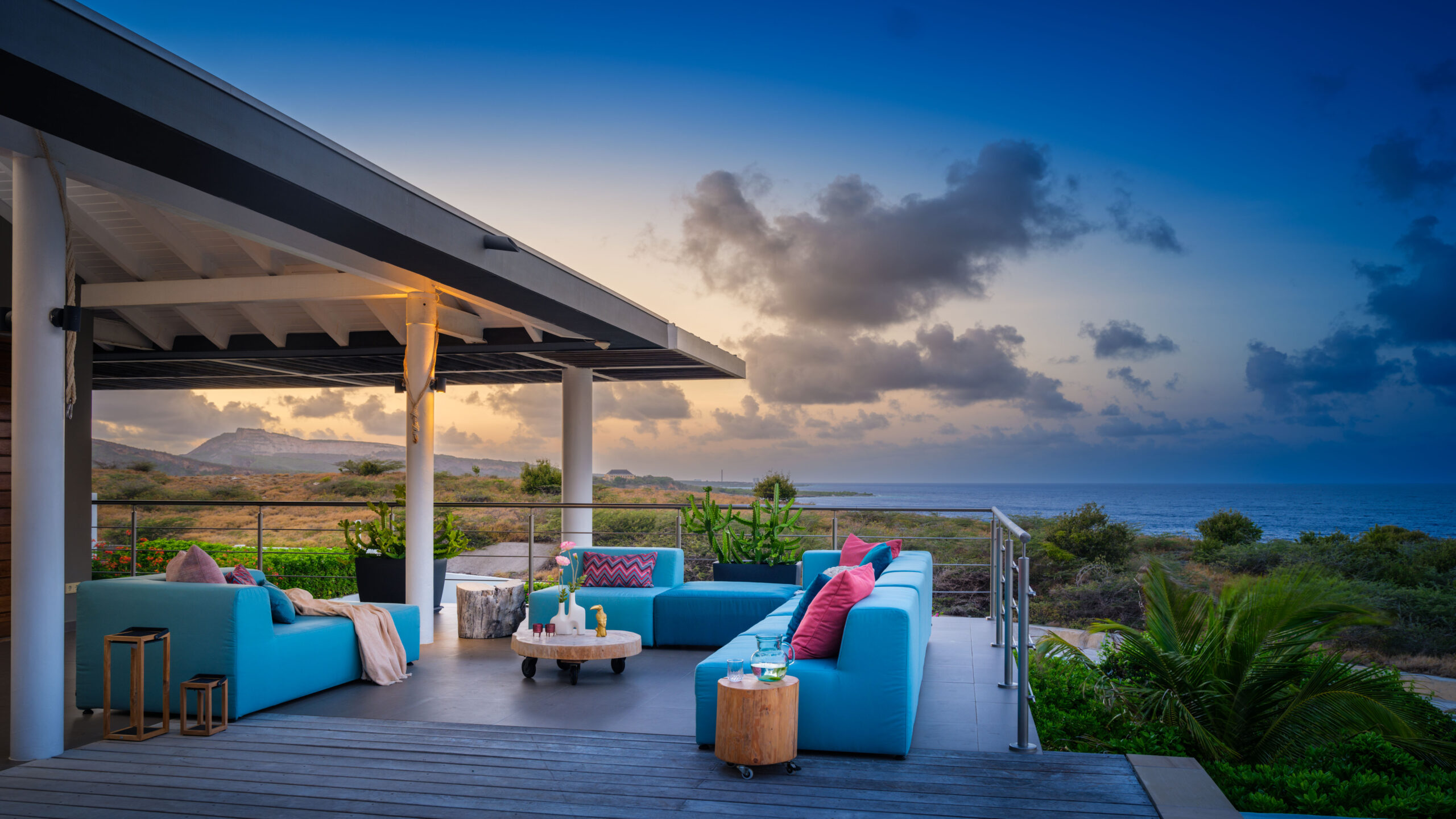 Global delivery
Not sure where to buy garden furniture in Spain or Ibiza, for example? At Outdoor Lifestyle, your garden set will be delivered worldwide in a short period of time.
Our garden furniture is designed and produced in the Netherlands which allows us to guarantee quality and most importantly, fast delivery. When the design is completely to your liking, we can deliver your garden furniture within two weeks. Then we will make sure that your garden set is shining in your garden as soon as possible.
Get in touch with us!
Because our garden furniture is custom-made products, we cannot provide fixed prices. However, we are happy to put together a customized quote for you. Make an appointment soon, visit our showroom. Together we will put together your garden set until it is completely to your liking!