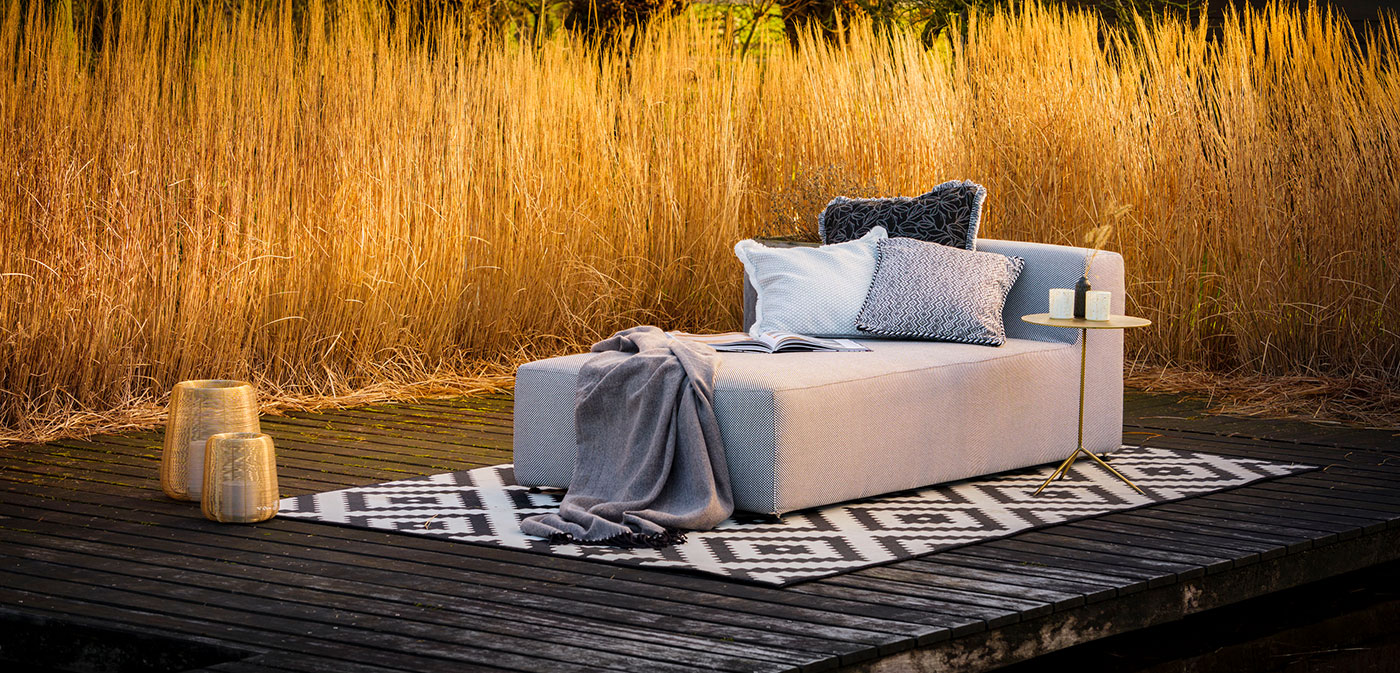 Nothing is as changeable as the weather. One moment you are enjoying the sun and the next moment a huge rain shower comes over. When you are looking for a lounge set for the garden, it is important that it can be placed outside without any worries. Fortunately, we have the solution for this: our all weather loungesets!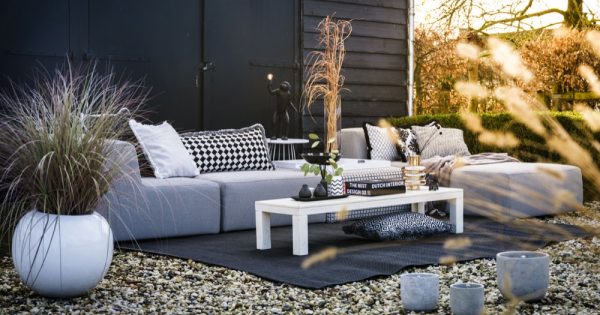 What Is An All Weather Lounge Set?
An all-weather lounge set can withstand all weather conditions. Even if it rains for days on end or the sun shines brightly, our lounge sets are not affected. The unique combination of an extremely strong aluminum frame and weather-resistant fabrics ensures that you can enjoy your sofa without any worries.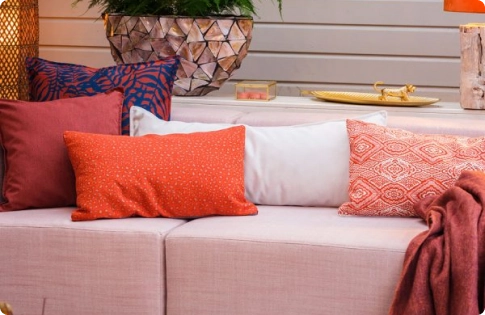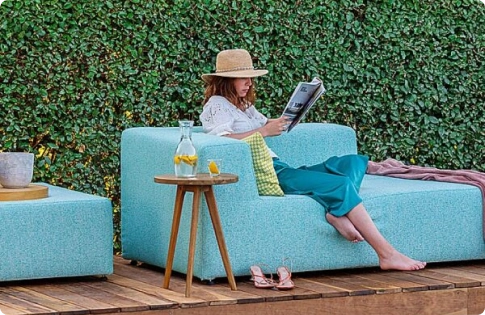 What Makes Our Lounge Sofas Weatherproof?
The custom-made lounge sets consist of three unique components, making them resistant to any weather. As a basis we use an aluminum frame that cannot rust. We use the most durable and weather-resistant Sunbrella fabric and we use quick dry foam as cushion filling. Read more information and benefits of each component below.
Sunbrella Upholstery And Cushions
The cushions of our all-weather lounge sets are covered with Sunbrella fabric. There are many advantages to this fabric, so you can leave the cushions outside without any worries.
Permeable fabric
The fabric is water permeable which means that water runs directly through it. As a result, the cushions dry quickly and there is no chance of mould.
Colourfast
Sunbrella fabric is not only resistant to rain, but also to the sun's rays. This is because the fabric is soaked to the core with UV-resistant pigments. As a result, the fabric is not affected by UV radiation and does not discolour.
Dirt-repellent effect
The Sunbrella cushions have a protective coating layer that makes them dirt and water repellent. Therefore, if you spill something, it stays neatly instead of being absorbed by the fabric. This means that dirt and stains don't stand a chance.
Easy maintenance
Due to the water-repellent and stain-resistant quality of the fabric, the lounge set is very easy to maintain. You can simply wipe away most stains with a soft brush and clean water. Are the stains too stubborn for this? Then you can use bleach or chlorine without any worries.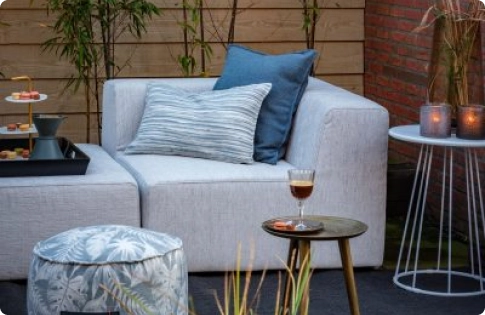 Inner Lining Of Quick Dry Foam
The weatherproof cushions are filled with Quick Dry Foam. The foam does not hold water, but allows water to run directly through it. As a result, the fabric ventilates itself and dries quickly after a rain shower. The combination of a water-permeable fabric and Quick Dry Foamalso ensures that the cushions will never mold.
Very strong Aluminum Frames
At Outdoor Lifestyle we use an aluminum frame as the basis of our lounge sets. This extremely strong base cannot rot or rust, unlike many other frames.
The aluminum frame Just like the Sunbrella fabric, our lounge set is permeable to water so that there is no chance of mold here either. The frames are made in the Netherlands, so we deliver the sofas quickly and you can put together your lounge set yourself.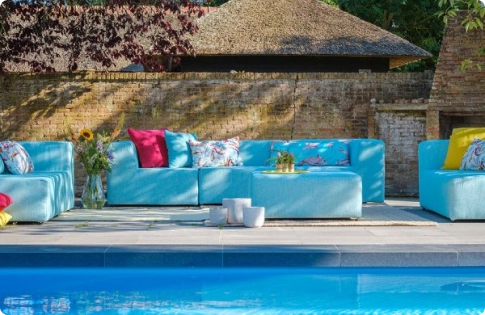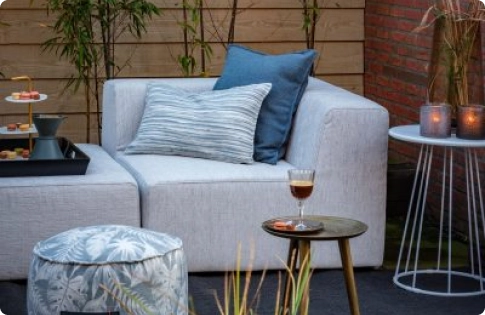 Your Own Composition And Design
With us you can have your luxury lounge set completely compile yourself. From arrangement, to color and even the decorative cushions. Thanks to our modular system you can determine your own setup. For example, choose a chaise lounge set, a lounger and a lounge sofa with a corner. This way you can design each lounge set in such a way that it fits perfectly with the space.
After determining the setup, you can start designing your all-weather lounge set. You can choose from no less than 300 different prints and colors of Sunbrella fabric. You can also choose a matching color or print for the decorative cushions. Be inspired by the photos below and start designing your own lounge set.
Learn more
Are you interested in an all-weather lounge set? Please feel free to contact us for a tailor-made solution quoted quote. In addition, you are welcome to visit our showroom where you can put together and try out your own all-weather lounge set.