What is Sunbrella fabric?
We stand for quality. For this reason, all our sofas, cushions and decorative pillows are upholstered in water-repellent Sunbrella fabric. This textile is resistant to all (Dutch) weather conditions. Whether it snows, rains or hails, once your lounge set is wrapped in Sunbrella fabric, the sofa can take anything. Ideal if you are looking for an all weather lounge set.
Our Sunbrella fabrics
Durable and the very best quality, these are the two core properties of all the fabrics we work with. You can choose from Sunbrella fabric with us, a premium from an Italian family-owned company, or outstanding fabrics from Spain. Curious about the look and feel of these fabrics? Stop by the showroom or we can make an appointment at your home. Just as easy.
The benefits of the fabrics
Worldwide, Sunbrella has been at the top of technical textiles for 50 years. Using innovative, sustainable techniques, they produce stylish designs that are pleasing to the eye. This makes Sunbrella the absolute number one textile. The advantages of Sunbrella fabrics are: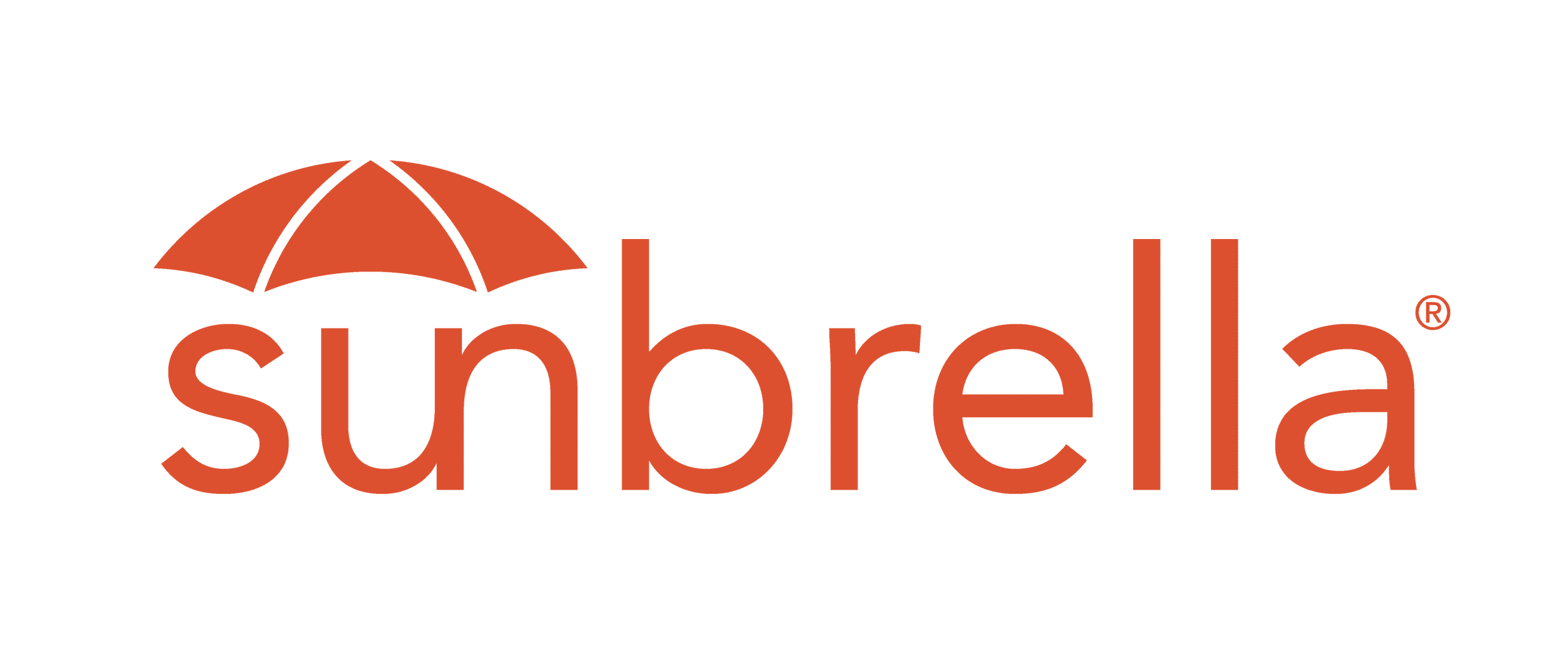 UV-resistant and colorfast
Because Sunbrella products are infused with UV-resistant pigments, you never have to worry about color variation. These pigments are added during production rather than afterwards. Even after years of exposure to sunlight and extreme weather conditions, the colors continue to splash off the sofa. Even chlorine and bleach have no effect on the rock-solid fabric.
Water and stain resistant
The fabrics of our lounge sets are specially treated with a hydro-fluorocarbon treatment. As a result, water, the contents of a glass of red wine or a flavorful marinade stays on top of the fabric instead of soaking in. Cleaning and maintenance is therefore super easy. Water, wine and grease stains wipe off the sofa in no time.
Antifungal fabric
Leaving a lounge set outside all year often creates unwanted mold. Fortunately, you never have to worry about that with a luxury lounge set from Outdoor Lifestyle. The combination of the aluminum frame and Quick Dry Foam ensures that moisture always passes through and dries quickly. This gives mold no chance.
Cleaning and maintenance
Our luxury lounge sofas and cushions made of Sunbrella fabric are very easy to maintain. As mentioned earlier, the fabric is water repellent as well as stain resistant. If cushions do get dirty, simply clean them with a soft brush or cloth. Should that not be enough, a little soapy water works wonders or you put the pillowcases in the washing machine. After a 30° program, your pillowcases will be completely clean again.
Need more information or inspiration?
Have you become excited and would like to see or know more about our luxury lounge sofas? Then view our projects or peruse our brochure. There you will find more information about the fabrics and putting together your own lounge set. Other questions?