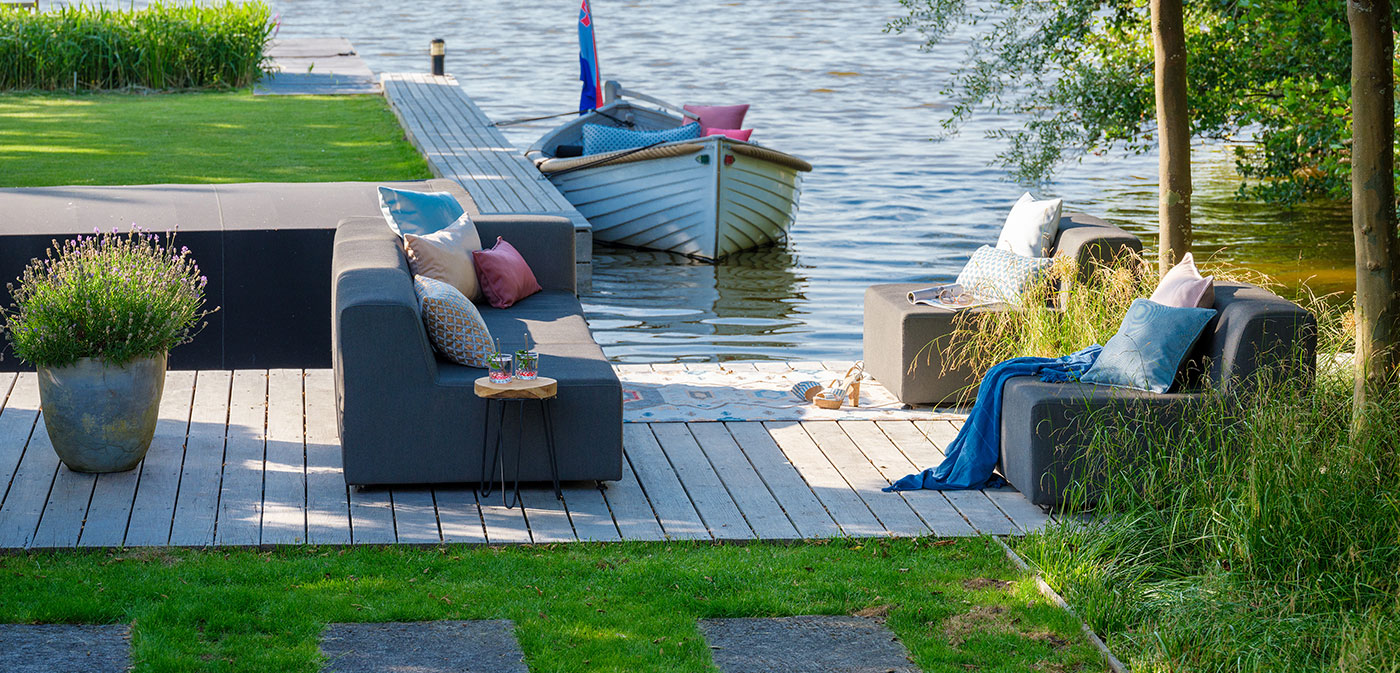 Sustainability is an increasingly important concept, including when choosing garden furniture. People want to make more conscious choices as awareness that the earth is not inexhaustible grows more and more. Fortunately, there are very many options today when you want to purchase a durable garden set. Wondering what to look out for? Then read on quickly.
Aluminum durable? yes definitely!
First, you can look at the material the frame is made of. So you have variants made of wood, bamboo, metal, aluminum and plastic. Metal and plastic generally last a long time. Because of this, you may think that these materials are durable. However, the environmental impact is in the digging for ore from which metal is extracted. This takes a lot of energy and also releases a lot of harmful substances in the process. Wood and bamboo are already better options in this case. In fact, the extraction of these raw materials is less harmful. However, the chance of rotting is very high. Therefore, you should treat the wood regularly. This maintenance often consists of a coat of varnish, stain or oil. However, this contains many chemical solvents that are very harmful to the environment. Aluminum, on the other hand, is material that is very durable. The raw material extraction is much less harmful than metal, and it is also enormously recyclable. Only a small percentage of used aluminum cannot be reused. Also, aluminum requires little maintenance, especially compared to wood and bamboo. Wood often needs to be treated, covered or put inside in the winter. Aluminum can simply be left outside, does not require treatment and lasts for years.
Sunbrella fabric
Second, it is good to look at the upholstery. Commonly used fabrics discolor, get dirty and need to be replaced quickly. It is a waste if you have to buy a new garden set after only a few years. Sunbrella fabric is therefore a very good choice. This fabric lasts longer than traditional fabrics. The production of the fibers, yarns and fabrics involves reusing as much as possible, reducing waste that can affect the environment. In addition, Sunbrella fabric does not fade so its color and strength are retained for a long time. This reduces the need to replace the garden furniture which also contributes to the environment.
Do you want a green garden set?
Have you become enthusiastic and would like to purchase a durable garden set? Then take a look at Outdoor Lifestyle. We sell durable garden furniture with strong aluminum frames. The upholstery is made of Sunbrella fabric and you can choose from as many as 300 different prints and colors with us. In addition, you can assemble your garden furniture completely to your own taste thanks to a unique modular system. You can purchase the modules one at a time, giving you very many options.
Want to know what options are available to you at Outdoor Lifestyle? Then make an appointment soon or visit our showroom. We will look at your needs together and we will create a customized quote.
Made with passion and pride.