Outdoors 365 days a year thanks to our Quick Dry Foam
It is not for nothing that our luxury lounge sets can be left outside throughout the year. The Quick Dry Foam we use to produce the cushions always ensures dry cushions quickly. From complete lounge sets to individual outdoor and decorative cushions, all of our products contain Quick Dry Foam. For a higher price range in material, you are assured of a sofa that is resistant to all weather conditions and tremendously easy to maintain.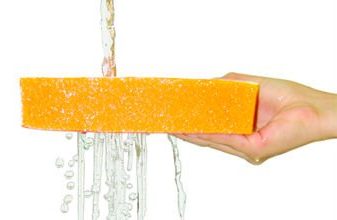 What exactly is Quick Dry Foam?
The foam from which Quick Dry Foam is made does not retain water. It runs directly through it, ventilates itself and is so processed that mold never has a chance. Therefore, the best, fastest-drying solution by far is a combination of Sunbrella fabrics and the Quick Dry Foam. Even shortly after a rainstorm, you can relax on the couch as usual.
The important difference from cheaper lounge sets
The standard, cheaper lounge sets should be covered or put inside in case of rain. Otherwise, they turn into a giant sponge holding mountains of water in no time. If you forget that, the padding starts to deform, it gets a nasty smell and before you know it, you'd rather be inside than outside. With our luxury lounge sets, that is definitely a thing of the past. Your lounge set can be outside all year round and you no longer have to lug couches and cushions around.
Our unique combination
The combination of style, high-quality water-resistant materials and customization of our lounge sets makes our products unique. During rain and severe weather, water runs directly down through the foam and then that water is drained by the rustproof aluminum frame. As everyone knows, after rain always comes sunshine. Therefore, it only takes half an hour before you can sit back down on your Outdoor Lifestyle lounge set and be dry again.
Got curious?
Interested in a luxury lounge set from Outdoor Lifestyle or have another question? Get in touch! Together we will look at your wishes and creative ideas after which we will make an appropriate quotation. Would you rather stop by? Cozy. You are welcome to visit our beautiful showroom in Nootdorp.