Outdoors 365 Days A Year Thanks to Quick Dry Foam
Our lounge sets have proven over many seasons that they can stay outdoors due to a special type of foam called Quick Dry Foam. We use 100% Quick Dry Foam for both individual outdoor cushions and all-weather outdoor lounge sets. This product is in a high price range but offers many conveniences that make the bench resistant to any weather, so it can stay outside all year round and is also low maintenance.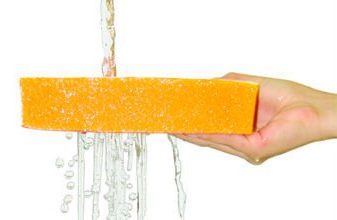 Quick Dry Foam is a type of foam that does not retain water. The water runs directly through it, ventilates and is treated so that mold has no chance. The best, fastest-drying solution is to combine Sunbrella® fabrics with Quick Dry Foam. This allows you to sit on the sofa almost immediately after a rain shower.
What Is The Difference With Cheaper Lounge Sets?
Quick Dry Foam is water-permeable and thus does not absorb water unlike cheaper lounge sofas. If you don't cover these benches properly or put them inside, they turn into a big sponge after a heavy shower. After a while, the padding begins to mold, stink and rot and you can no longer sit on it. To avoid this, always bring the cushions inside when it rains. With our banks, this is a thing of the past. You can leave the sofa outside all year round and never have to lug couches and cushions around again.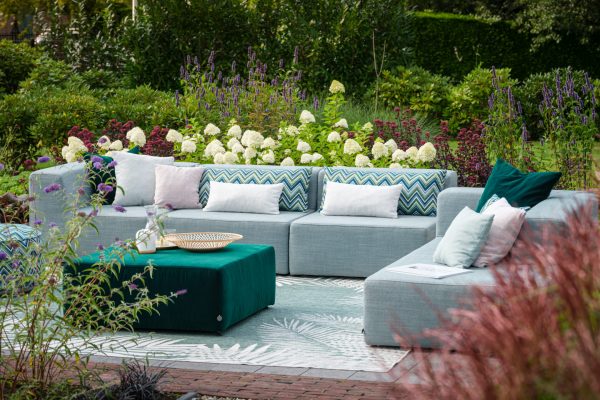 Now what makes our lounge sofas so unique is the combination of high-quality water-resistant materials. During a rainstorm, the water runs directly down through the holes in the foam and the rainwater is drained directly through the water-permeable aluminum frame. This foam cannot hold water. In addition, the cushions are covered with water-repellent Sunbrella fabrics. After rain always comes sunshine and therefore you can sit on your sofa again after only half an hour of sunshine.