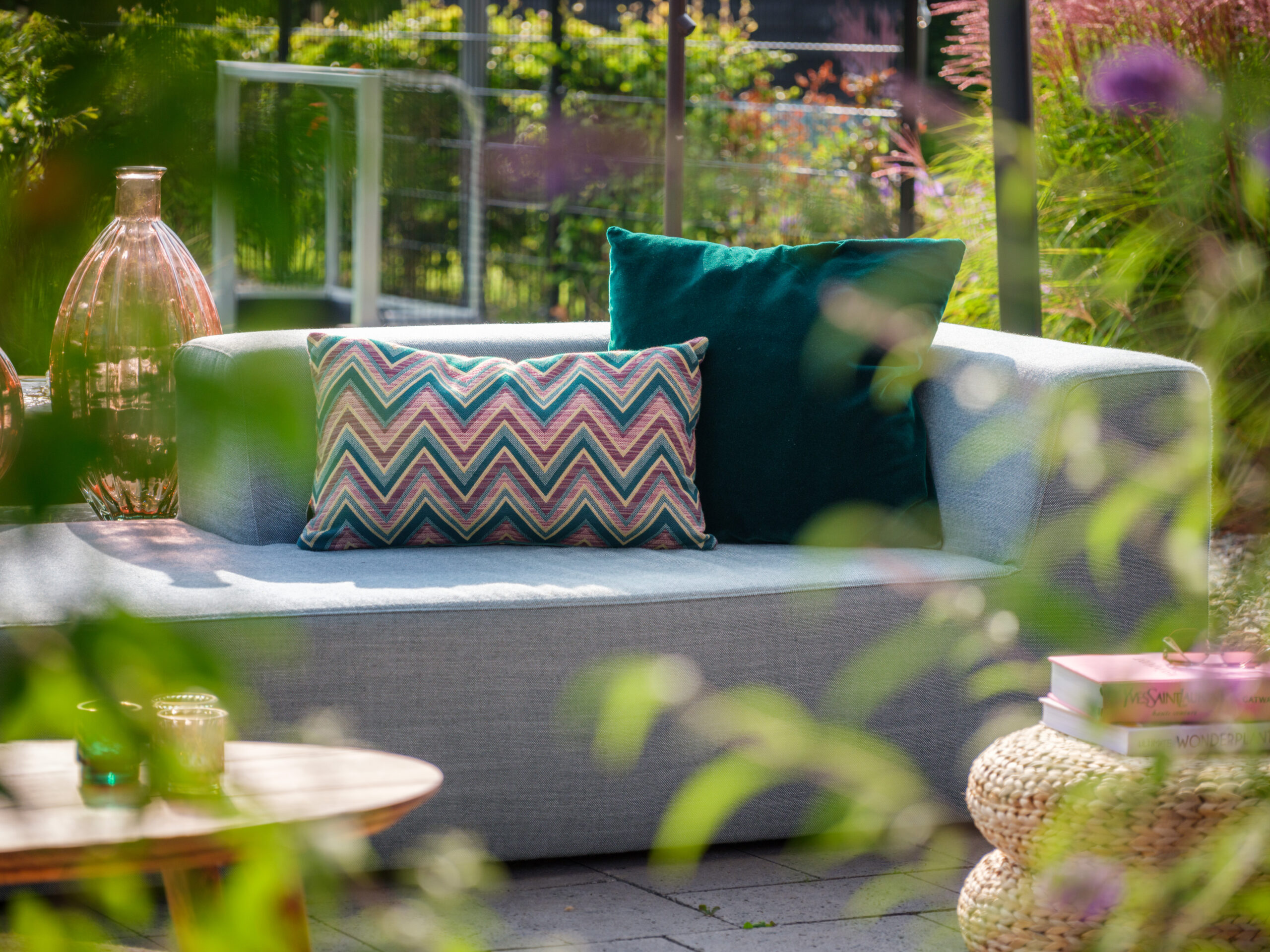 You have one more satisfied customer. We received everything in good order. The color of the fabric of the sofa, cushions, and pouf is exactly as we had agreed. You made good arrangements and the driver and your suppliers did a good job.
The bench is now in place. It turned out beautifully and we are very pleased with the color. The size is just right and Charcoal Black combines well with the color of the garden wall.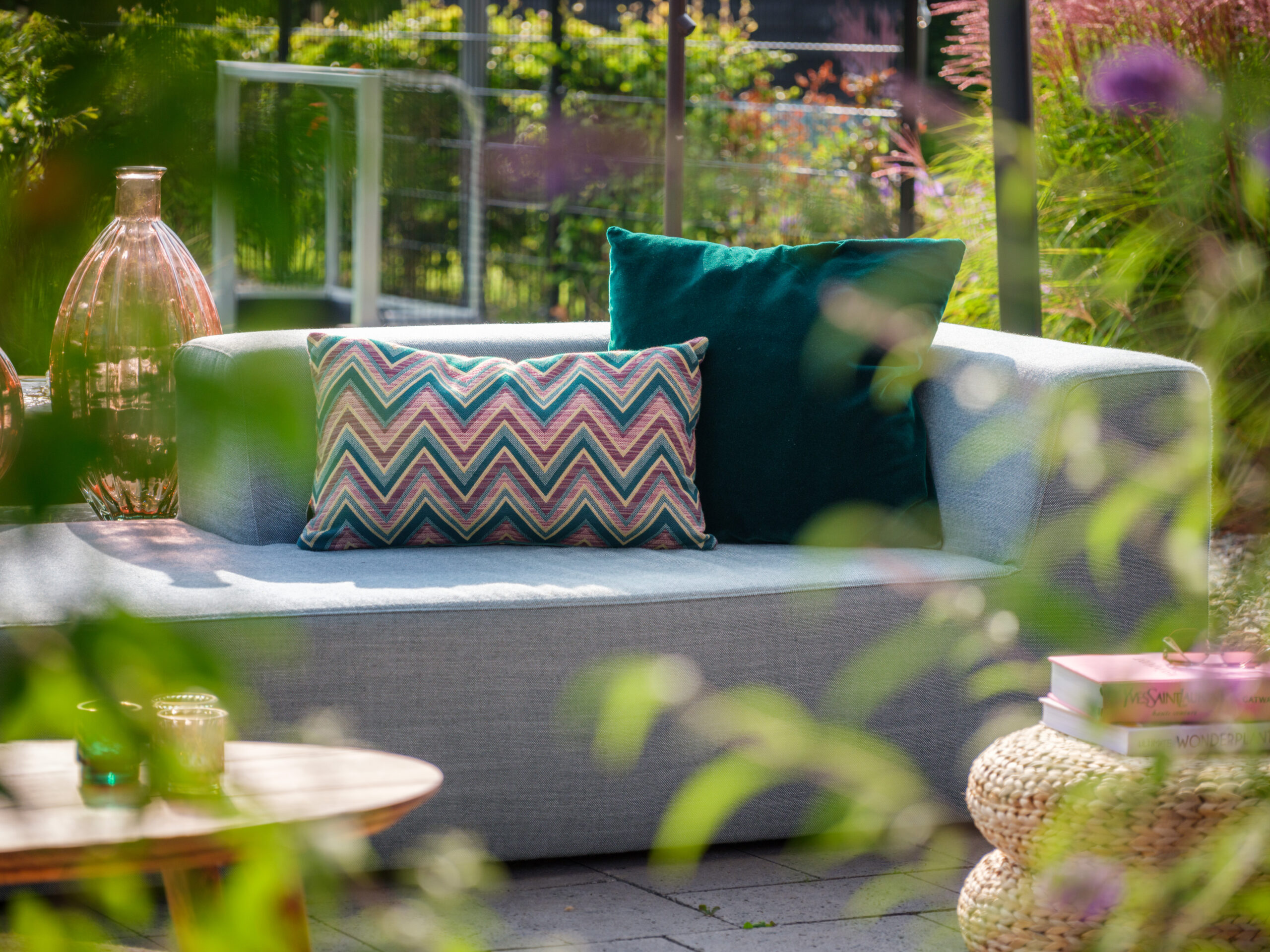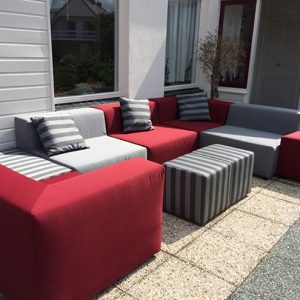 Pete And Lydia- Living On The Coast
We live on the coast and saw these lounge sets at beach pavilions and hotels. There they last a long time and they look great fun, even though so many people sit on them all the time. So we purchased a set ourselves from Outdoor Lifestyle in 2014 and haven't been away from it since, so to speak. It seems like a pricey purchase, but when you consider how much you will enjoy it, how much convenience such a set gives, and how long it will last, it is just a huge recommendation. No more dragging cushions or facing bare patio chairs!
We sit on them, lie on them, hang on them, and because they are sofas, you can put a lot of visitors on them. And, what is very important in our country, if it has rained, they are dry after 15 minutes. Do!
Ten Years of Fun In The Garden Of Fam Vd A From Leidschendam
We are 1 of the We were one of the first customers and after 10 years of sitting pleasure, we are ready for a new model. We sold this old model because it is still fine. The new lounge set will be delivered by Outdoor Lifestyle in January.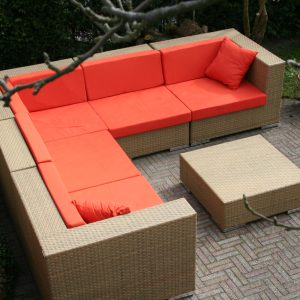 M.P From Leidschendam- Really The First Customer
I was the very first customer and we still sit on this corner sofa all year round. We enjoy it so much but are now in need of new cushions and a new color of the fabric. This fabric is discolored because Outdoor Lifestyle did not use Sunbrella fabrics 10 years ago. We hope to have nice cushions again this summer and then we can enjoy our lounge set to the fullest again.
Fam K From Heemstede- Slow Expansion
Two years ago we bought a lounge set from Outdoor lifestyle. A hefty investment, but still every time we sit on the couches we say to each other, "best investment of our home!" The set lies and sits so nicely, is easy to clean, can be left in the rain, and is really beautiful to look at. Last spring we bought another section so the lounge sofa can still be expanded.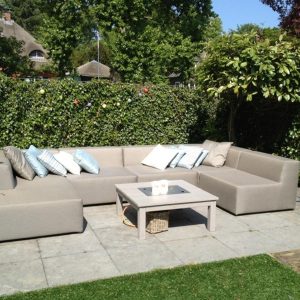 Fam D From The Neighborhood, Never Been Outside So Much
Highly recommended this corner sofa Ibiza we have not sat outside so much before.
In the garden, the same comfort as inside that was our dream. Thanks to this bench, it totally succeeded. With two small children, this is ideal. Never worry about stains again, because with a little water and chlorine and is like new again.
This is definitely our best purchase ever!