[:nl]
Familie uit Wilp
Je hebt een tevreden klant erbij. We hebben alles in goede orde ontvangen. De kleur van de stof van de bank, de kussens en de poef is helemaal zoals we hadden afgesproken. Je hebt goede afspraken gemaakt en de chauffeur en jouw leveranciers hebben hun werk goed gedaan.
De bank staat inmiddels op zijn plek. Het is een mooi geheel geworden en we zijn erg tevreden met de kleur. De afmeting is precies goed en Chargoal Black combineert goed met de kleur van de tuinmuur.
---
Piet en Lydia- wonend aan de kust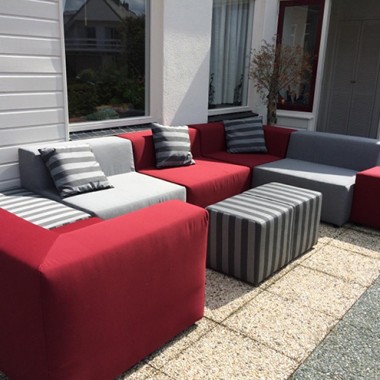 Wij wonen aan de kust en zagen deze loungesets bij strandpaviljoens en hotels. Daar gaan ze lang mee en ze zien er geweldig leuk uit, terwijl er toch steeds zoveel mensen op zitten. Daarom hebben we in 2014 zelf een set bij Outdoor Lifestyle aangeschaft en er sindsdien zijn we er bij wijze van spreken niet meer van af geweest. Het lijkt een prijzige aanschaf, maar als je nagaat hoeveel plezier je er van hebt, hoeveel gemak zo'n set geeft en hoe lang hij meegaat, dan is het gewoon een enorme aanrader. Nooit meer slepen met kussens of aankijken tegen kale terrasstoelen!
We zitten er op, liggen er op, hangen erop en omdat het banken zijn, kun je er ook heel veel visite op kwijt. En, wat heel belangrijk is in ons land, als het geregend heeft, zijn ze na een kwartiertje droog. Doen!
---
Tien jaar plezier in de tuin van Fam vd A uit Leidschendam
Wij zijn 1 van de Wij waren één van de eerste klanten en na 10 jaar zitplezier zijn we toe aan een nieuw model. Dit oude model hebben we verkocht omdat hij nog prima in orde is. De nieuwe loungeset wordt in januari geleverd door Outdoor Lifestyle.

---
M.P uit Leidschendam- Echt de eerste klant
Ik was de allereerste klant en we zitten nog steeds het hele jaar door op deze hoekbank. We hebben er zoveel plezier van, maar zijn nu wel toe aan nieuwe kussens en een nieuwe kleur stof. Deze stof is verkleurd omdat Outdoor Lifestyle 10 jaar geleden nog geen Sunbrella stoffen gebruikte. We hopen van de zomer weer mooie kussens te hebben en dan kunnen we weer volop genieten van onze loungeset.
---
Fam K uit Heemstede- langzaam uitbreiden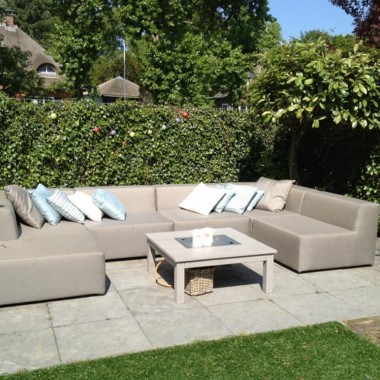 Twee jaar geleden hebben wij een loungeset gekocht bij Outdoor lifestyle. Een flinke investering, maar nog elke keer als wij op de banken zitten zeggen we tegen elkaar: "beste investering van ons huis!" De set ligt en zit zo lekker, is makkelijk schoon te maken, kan in de regen blijven staan en is echt prachtig om te zien. Afgelopen voorjaar hebben wij er weer een deel bijgekocht en zo is de loungebank nog steeds uit te breiden.
---
Fam D uit de Wijk, nooit zoveel buiten gezeten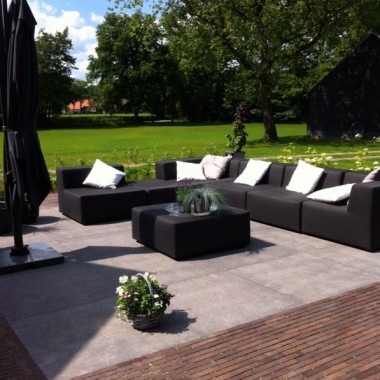 Een echte aanrader deze hoekbank Ibiza we hebben niet eerder zo veel buiten gezeten.





---
Familie uit Leiden
In de tuin hetzelfde comfort als binnen dat was onze droom. Dankzij deze bank is dat helemaal gelukt. Met twee kleine kinderen is dit ideaal. Nooit meer bang voor vlekken, want een beetje water en chloor en is weer als nieuw.
Dit is zeker onze beste aankoop ooit!
[:en]
Family from Wilp
You have a new satisfied customer. We have received everything in good order. The color of the fabric of the sofa, the pillows and the pouf is all the way we agreed. You have made good arrangements and the driver and your suppliers have done their job well.
It has become a beautiful sofa in the garden and we are very pleased with the color. The size is perfect and Chargoal Black combines well with the color of the garden wall.
---
Piet and Lydia – living on the coast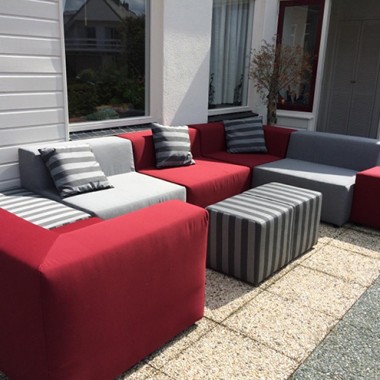 We live on the coast and noticed this lounge set at beach pavilions and hotels, where they are used year after year and continue to look great, despite the fact that they are used by so many people. This is why we purchased our own set at Outdoor Lifestyle in 2014 and, as a manner of speaking, have been sitting on it ever since. It seems like an expensive purchase, but if you consider the amount of enjoyment and the ease of use it provides, it's worth every penny. No more lugging pillows back and forth and looking at empty patio chairs!
We use it to sit on it, to lie on, to relax on and because they are sofa's they are perfect for entertaining a large number of guests. Another important plus, especially in our country, is that they are dry within fifteen minutes after it has rained. An absolute must-have!
---
Ten years of enjoyment in the garden of this family in Leidschendam
We were one of the first customers and after ten years of enjoyment we are ready for a new model. We have sold our old model because it is still in good shape. The new lounge set will be delivered by Outdoor Lifestyle in January.
---
M.P. from Leidschendam – Truly the first customer
I was the very first customer and we are still using this corner sofa throughout the year. It gives us great pleasure, but we will be purchasing new pillows in a different colour. This fabric has faded, because Outdoor Lifestyle did not yet use Sunbrella fabrics when we purchased this set ten years ago. We hope to replace our pillows this summer, so we can fully enjoy our lounge set again.
---
Family in Heemstede – steady expansion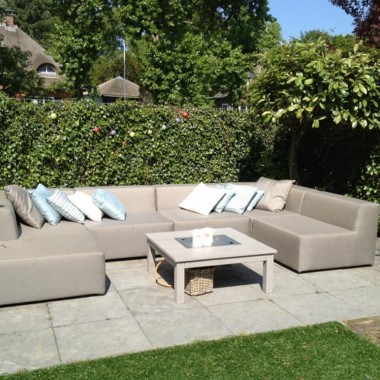 Two years ago, we bought at a lounge set at Outdoor Lifestyle. A significant investment, but every time we use the sofa's we tell each other: "This is the best investment we have made in our house!" The set is very comfortable, easy to clean, can stay out in the rain and is beautiful to look at. Last Spring we bought a new element and we can continue to expand the sofa even further step by step.
---
Family in De Wijk – more outdoor enjoyment than ever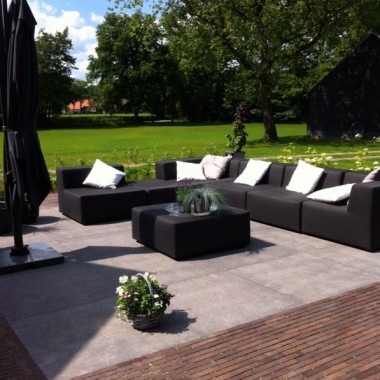 We highly recommend this Ibiza corner sofa! Never before have we spent so much time in the garden.





---
Family from Leiden
In the garden the same comfort as inside that was our dream. Thanks to this all weather outdoor lounge, it is possible. With two little children this is ideal. Never be afraid of spots because some water and chlorine and it is new again.
This is definitely our best purchase ever!
[:]