Enjoying your own garden: All Weather garden sets for the perfect lounge corner.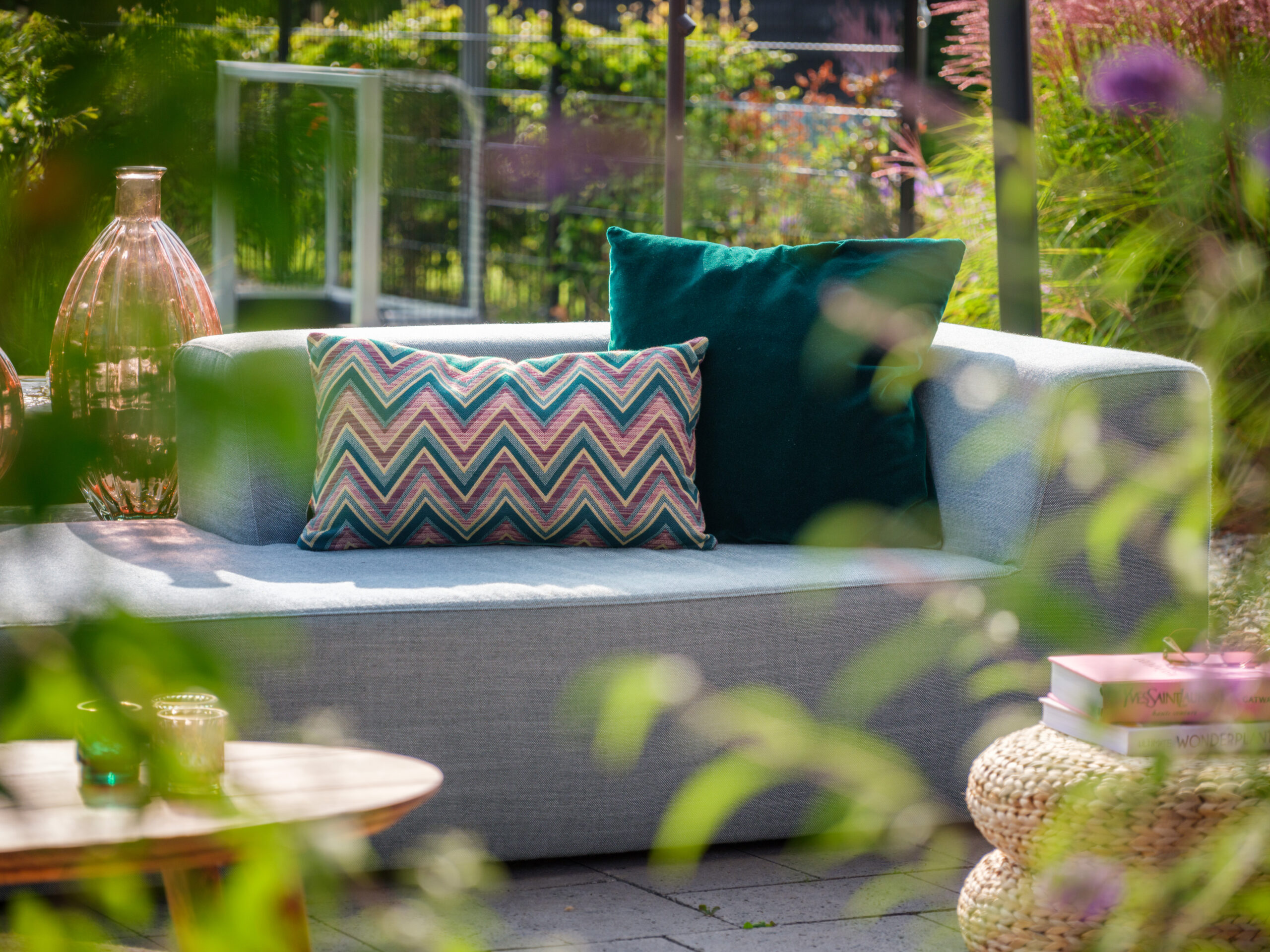 Decorating your garden beautifully and practically can be quite a chore. What are you taking into account and do you have enough space for the idea you have in your head? Check in advance what style suits your garden. Do you love an Ibiza look or do you prefer a modern or country feel? That way, you can do a more targeted search and check with the right garden furniture dealers or showrooms for options.
The possibilities of our all-weather lounge set
With Outdoor Lifestyle's All Weather lounge sets, there are an awful lot of possibilities with lounge sofas that fit into spacious, as well as slightly smaller gardens. Depending on the size of your lounge area, you can put together the perfect lounge set all by yourself. Of course, you don't have to do this alone. In our showroom, we always help you make the best choice to suit your needs. Therefore, we have several individual modules that can be combined together to create your dream lounge set!
All-weather lounge sofa
Weather-resistant is the norm with our lounge sets. One minute it's pouring down from the sky, the next the sun comes out and you want to enjoy your garden. Fortunately, we have the solution for this: our all-weather lounge sets!
These are provided with Quick Dry Foam that allows water to pass through. As a result, you won't have a wet behind when you want to rest on the lounge sofa after a rain shower.
Intermediate modules
Outdoor Lifestyle's intermediate modules provide length in the composition of your sofa. This extends the sitting and lying pleasure of the set and immediately accommodates more people. Ideal for parties or an evening of drinks.
Lounger
Do you enjoy lying in the garden and reading a book? A lounger is always a good option when you like to stretch out in your garden. Our loungers are 200 cm long, allowing you to relax with a pillow behind your head. Moreover, all of our lounge sets are All Weather, which means that the fabric is water-permeable and you can lie down right out of the pool.

Corner modules
To make the lounge set larger, you can choose to add a corner module to create a real seating area. A corner in your lounge set is incredibly nice if you want to create space for more people but don't want a long bank on one side. Dress the corner fun and comfortable with decorative pillows and go for the atmosphere that suits you!
Chaise longue
A long-seat, backless sofa (also called a chaise longue) can be a fine solution when you want a corner sofa but still want to keep an open atmosphere. In fact, a backrest can create an enclosed atmosphere, while you may like to be able to glimpse the rest of your garden. Then this is the perfect solution for lying down and maintaining an open space in your garden.
Pouf
Have you put together a sofa to your taste and are looking for a matching pouf to go with it? A pouf is handy when you have guests visiting and easily need an extra seat. With a matching pouf, your garden immediately exudes more luxury.
Coffee tables
A coffee table is not to be missed in a lounge area. A drink board should also have somewhere to stand, and don't forget that your guests should also have a place for their glasses or cup. We have several matching tables in our range to match your sofa.
Decorative pillows
Dress up your lounge set nicely with beautiful cushions in different sizes. This creates a playful effect and immediately adds body to the sofa. Our lounge sets are already very comfortable by themselves but a few decorative cushions always add just a little more atmosphere!

Create your own lounge sofa
Check out the options for the All Weather Proof lounge sets in the brochure. Our specialists are waiting for you in the showroom to help you find the right lounge set for your garden. Schedule an appointment and who knows, you too might have one of these beautiful lounge sets in your garden!
Made with passion and pride.