Sunbrella cushions for outdoor use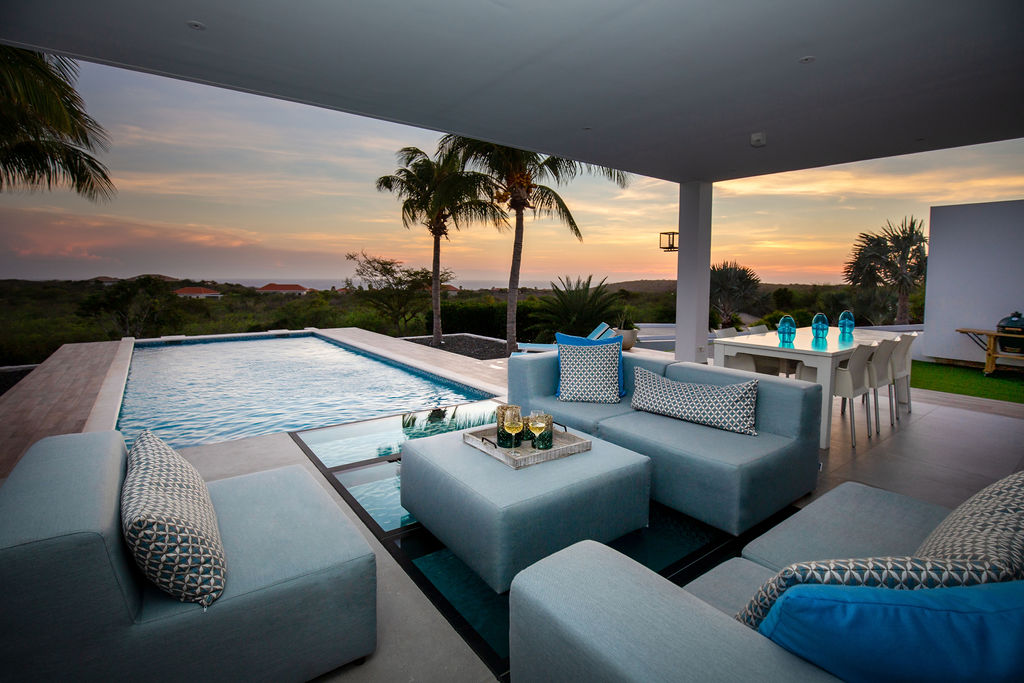 Do you have a lounge set in your garden or are you looking for a new one? Then you will find that a number of factors are important. The lounge set should look beautiful, be easy to maintain and preferably last a long time. This applies not only to the lounge set itself, but also definitely to the cushions. Choosing Sunbrella cushions, then, is a smart move. Wondering why? Read it here!
What are the benefits of sunbrella cushions?
The Sunbrella brand was started in the 1960s with the goal of designing and producing fabrics that are both functional and beautiful. The fabric must be suitable for both indoors and outdoors, and outdoors in particular can sometimes be tricky. The change of weather can quickly deteriorate the cushions and often you need to store garden cushions indoors and maintain them properly.
If you choose Sunbrella cushions, there are a number of advantages:
– The cushions are water and dirt resistant
– The cushions do not discolor due to UV rays
– The cushions are easy to maintain
– Cushions may
Quick Dry Foam
contain
What colors of sunbrella cushions are there?
Once you have found a lounge set that suits you, it is often a chore to find nice cushions to go with it. Because fabric for outdoor cushions must meet many requirements, there are often few colors and designs left. Fortunately, this is not the case with our Sunbrella cushions! In fact, at Outdoor Lifestyle, you can choose from more than 300 different prints and colors. In this way, there is something for everyone! Curious about the 300
Sunbrella steels
?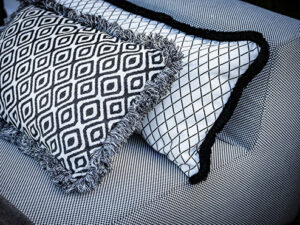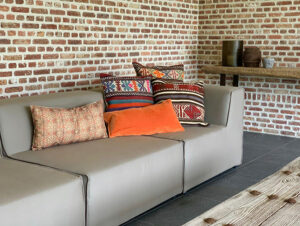 How do I maintain sunbrella cushions?
Sunbrella fabric for outdoor cushions is water- and dirt-repellent, as mentioned earlier. This allows you to easily wipe away wine stains and does not cause rot or mold. Maintenance does matter, but fortunately this is very simple. You can clean most stains by hand. Using a soft brush and clean water makes this easy. For stains that are more stubborn, you can even use bleach or chlorine. Sunbrella cushions are treated so that they are not affected by this. There is also the option of cleaning the cushions in the washing machine. Do this with cold water (around 30°) and on the fine wash setting.
Once the Sunbrella cushions are freshly washed, you can let them dry outdoors. The Quick Dry Foam makes the cushions dry quickly, and if you want, you can also iron the fabric of the outdoor cushions. When doing this, be sure to do it on a setting that is not too hot.
Where can I buy sunbrella cushions?
Have you become enthusiastic about Sunbrella cushions? See a beautiful design, but want to see and feel the fabric beforehand? Come to Outdoor Lifestyle in the showroom or
make an appointment
at your home. We can advise you and choose the perfect garden cushions together.
Made with passion and pride.