Waterproof fabric vs Water-permeable fabric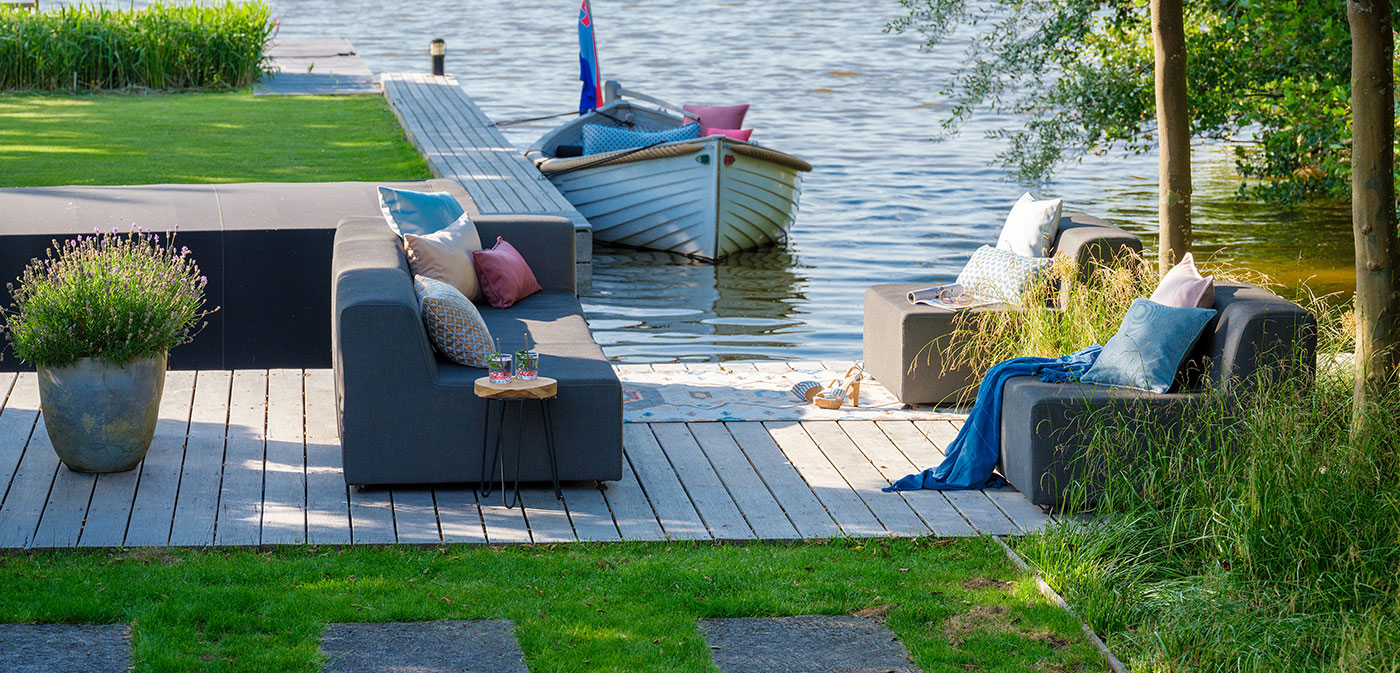 When you are looking for a lounge set, the quality of the upholstery plays a big role. Some lounge sets can be outside year-round. Others, on the contrary, cannot withstand any type of weather and have to go inside when it rains. As for upholstery, there is often a choice between waterproof and water-permeable fabric. Two types of fabrics that are very similar in name, yet have their own advantages and disadvantages. Are you curious about the difference between these substances? Then quickly read this blog.
Waterproof fabric
A fabric is considered waterproof when it is completely resistant to water. So this means that no more water can penetrate the material. The fact that the fabric is waterproof has both advantages and disadvantages.
Advantages
– It is the ideal fabric for awnings, parasols and for on boats
Cons
– It almost never happens that a fabric is completely waterproof, through the seams water runs in
– Waterproof fabric feels sweaty making your skin sticky when it's hot
– The fabric is often made of plastic which looks cheap
– Waterproof fabrics are difficult to clean which increases the likelihood of moldiness
– Er blijven plassen water op de bank liggen, omdat het niet weg kan lopen
– After some time, algae formation may occur
Permeable fabric
We spreken van een waterdoorlatende stof wanneer de stof geen water afstoot, geen water vasthoudt, maar het er juist rechtstreeks doorheen laat lopen. A water-permeable fabric is the choice if you choose an all-weather lounge set. There are both advantages and disadvantages to this substance as well.
Advantages
– The fabric ventilates itself making it dry quickly
– Dirt or stains can be easily removed
– There is no chance of rotting or mold due to water running through it
– The fabric can be left outside all year round
– The fabrics, if of good quality, are colorfast
– Permeable fabrics often have a longer warranty
Cons
– Water-permeable fabric only works if the cushions
Quick Dry Foam
contain
– Fabrics that are permeable to water are often more expensive
What is the best option for lounge sets?
All in all, it's hard to say which option is best. It depends entirely on your needs. Are you looking for inexpensive upholstery and don't mind that the cushions are not all-weather? Then choose waterproof fabric.
Do you want high-quality fabric that is easy to clean and can be left outside all year round? Then choose permeable fabric. At Outdoor Lifestyle we also use permeable
Sunbrella fabrics
in combination with Quick Dry Foam. This makes dirt and stains easy to wipe away, and after a rain shower, your cushions are dry again quickly. In addition, the foam prevents water from staying in the cushions, so there is no chance of mold. Want to learn more about our Sunbrella fabrics? Or are you curious about all the colors? Then contact us.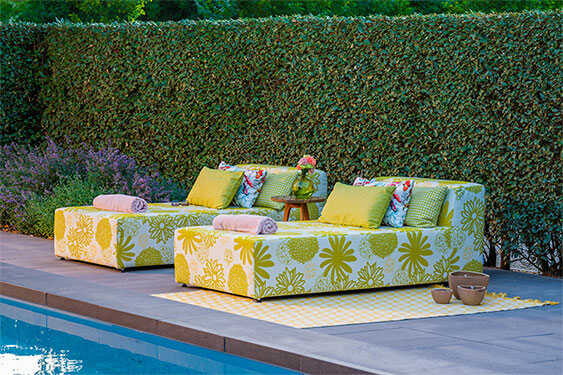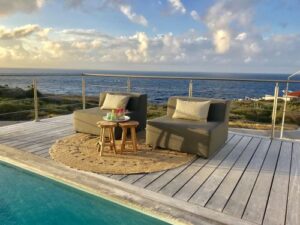 Made with passion and pride.