All about sunbrella lounge sets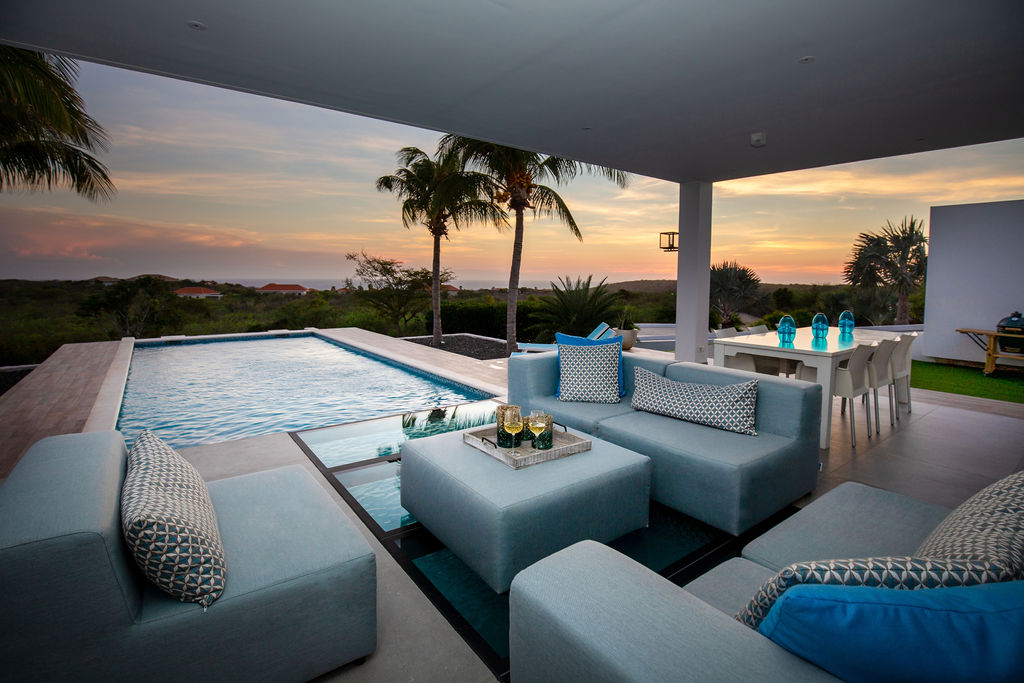 A lounge set in the garden is virtually indispensable today. There's nothing like a cold drink in hand while relaxing on a beautiful, comfortable lounge set. Nowadays there are several variants in the field of lounge sets and in this blog we will cover the Sunbrella lounge set. Wondering what the pros and cons are? We are happy to tell you!
What is a sunbrella lounge set?
A
Sunbrella
lounge set is a lounge set upholstered in Sunbrella fabric. Sunbrella is a brand that designs fabrics suitable for both indoor and outdoor use. The cushions are weatherproof, but look as beautiful and unique as indoor cushions. With a Sunbrella lounge set, both the frame and upholstery are weather-resistant. As a result, you don't have to worry about discoloration, mold or rotting due to a variety of weather conditions. You are guaranteed carefree enjoyment and years of pleasure.
Advantages
There are several advantages to choosing a Sunbrella lounge set. Listed are the following:
– Permeable fabric
Sunbrella fabric is known as a water-permeable fabric. This means that water runs directly through the fabric. In combination with the inner lining of
Quick Dry Foam
this ensures that the fabric ventilates itself quickly. So wet cushions after a rain are a thing of the past because it dries quickly.
– Dirt repellent effect
Sunbrella fabric is not only water-permeable but also dirt-repellent. A protective coating layer fully protects the fabric from dirt and stains. This also makes cleaning the fabric easy.
– Soft, comfortable fabric
With many exterior coverings, the fabric quickly feels uncomfortable. This is because the main emphasis is on protection. With Sunbrella fabric, this is not the case. In fact, in production, a lot of attention is also paid to quality. As a result, cushions made of Sunbrella fabric therefore feel soft and comfortable and do not sweat on the legs.
– Colorfast
Sunbrella fabric is not only resistant to adverse weather conditions. Even many hours of sunshine do not affect the fabric. So you don't have to worry about discoloration from UV radiation. You can even clean the fabric with chlorine.
Cons
In addition to several advantages, there are some minor drawbacks to Sunbrella fabric. We summarize these below:
– Special inner lining is necessary
If you choose Sunbrella, it is important that the cushions are filled with Quick Dry Foam. This foam is the best, fastest drying solution when combined with Sunbrella fabrics. If you do not opt for this, your foam can fill up with water and after a while it will still become a large sponge. If you choose this option, the big advantage is that your lounge set will be dry again in no time after a rain shower.
– More expensive variant
A final disadvantage of a Sunbrella lounge set is that they are generally more expensive. In return, however, the lifespan of the lounge set is a lot longer than with ordinary lounge sets. So you can decide what you prefer: a lounge set that is a bit more expensive in terms of price, but will last a long time. Or a lounge set that is cheaper to purchase, but will need replacement after a few seasons.
All weather lounge set
The Sunbrella lounge sets we make are also called all-weather lounge sets. This means that the lounge sets can withstand all types of weather. Whether it rains for days at a stretch or is just lovely weather with lots of sunshine, your lounge set will not be affected. At Outdoor Lifestyle we use
aluminum
when designing all of our lounge sets. This rock-solid base never rots or rusts unlike many other frames. The aluminum frame, like the Sunbrella fabric, is water-permeable so there is no chance of mold or rust.
Various colors and designs
The many modifications and requirements to create an all-weather fabric often leave few fun, unique colors and designs for upholstery. With Sunbrella fabric, fortunately, this is not the case. At Outdoor Lifestyle, you can choose from as many as 300 different colors and prints. As a result, there is something fun for everyone. Also, we have in their range many other brands of outdoor fabrics.
Create your own unique sunbrella lounge set
Also excited about Sunbrella lounge sets? Then you are more than welcome at Outdoor Lifestyle. We sell exclusive lounge sets made up of different modules. Each of these modules can be taken off separately, allowing you to put together your own original Sunbrella lounge set. Want to know what the options are for a Sunbrella lounge set at Outdoor Lifestyle? Then make an
appointment
or visit our showroom. We are happy to prepare a customized quote that includes all of your requirements.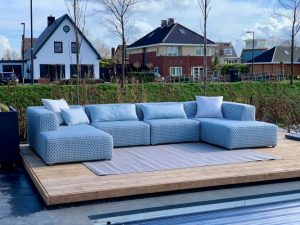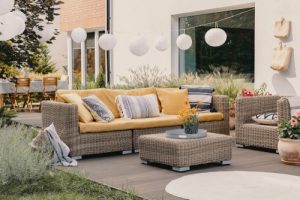 Made with passion and pride.