If you want to enjoy your garden or patio to the fullest, a lounge set is indispensable. Are you looking for a lounge set with a unique design and high quality? Then you've come to the right place at Outdoor Lifestyle. The high quality of the frame and upholstery will allow you to enjoy carefree outdoor living for years.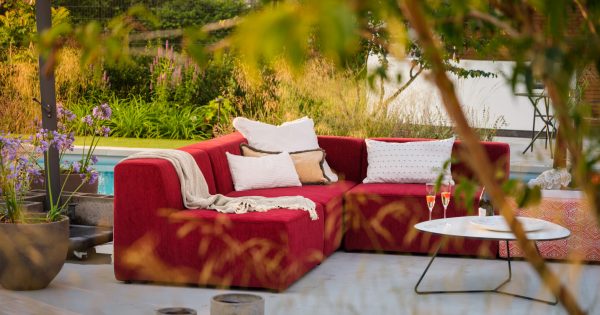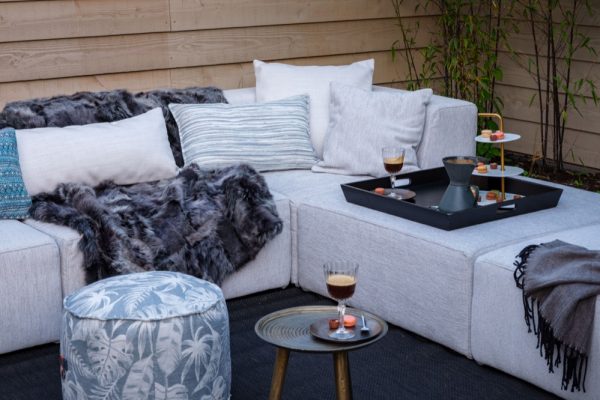 What Is A Luxury Lounge Set?
A luxury outdoor lounge set sits, feels, looks and is of better quality than a standard lounge set from Leen Bakker, for example. The difference is in the use of materials. For example, we use an aluminum frame instead of wood or plastic. We upholster the cushions with one of the most durable fabrics combined with an inner filling of Quick Dry Foam. You can also design your lounge set according to your own taste.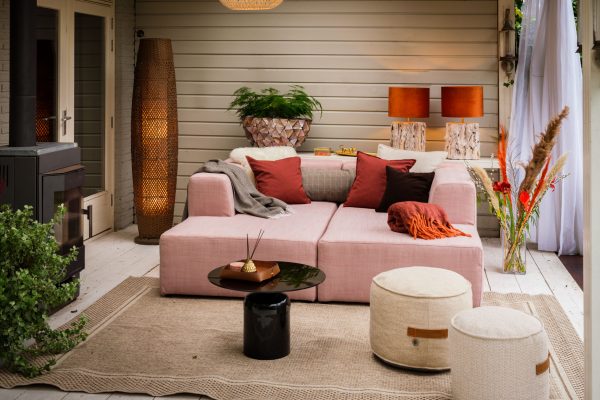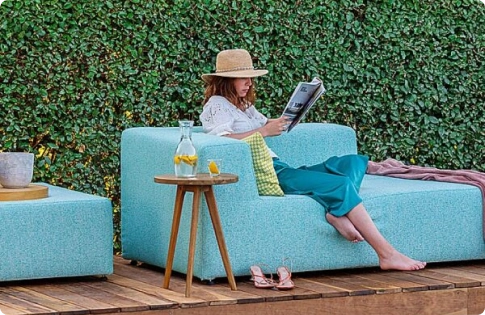 Design Your
Original Lounge Set
Our specialty is designing exclusive lounge sets. Are you looking for a real eye-catcher, a modern design or rather a classic print? Then you have plenty of choice at Outdoor Lifestyle. Choose from as many as 300 different Sunbrella prints and colors.
Determine The Layout Of Your Lounge Set
Our modular system allows you to determine the arrangement of the lounge set yourself. For example, choose a lounge sofa with corner.,a lounge chair and a lounger. This way you can furnish any space with a modern lounge set. We are happy to help you design your lounge set that perfectly fits your garden.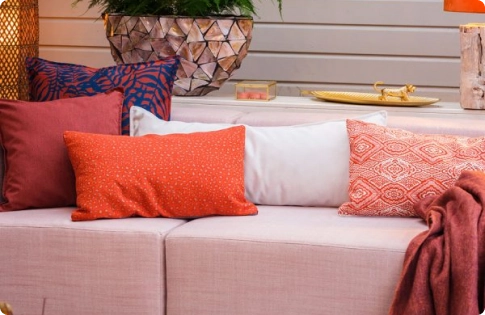 All benefits at a glance
Our lounge sets can be outside 365 days, 24 hours a day
The high-strength aluminum frame cannot rust or rot
The cushions are water-permeable so mold doesn't get a chance
Cleaning and maintenance is surprisingly quick and easy
Cushions Of Sunbrella Fabric
Our luxury lounge sets and decorative cushions are upholstered with Sunbrella fabric. A quality and weather-resistant fabric with many advantages. So you can leave the cushions outside all year round even if it rains for days.
The benefits at a glance:
– The fabric is resistant to all weather conditions
– The fabric is water and dirt repellent
– The fabric does not discolor due to UV rays
– The fabric is easy to maintain
– 5-year warranty on color fastness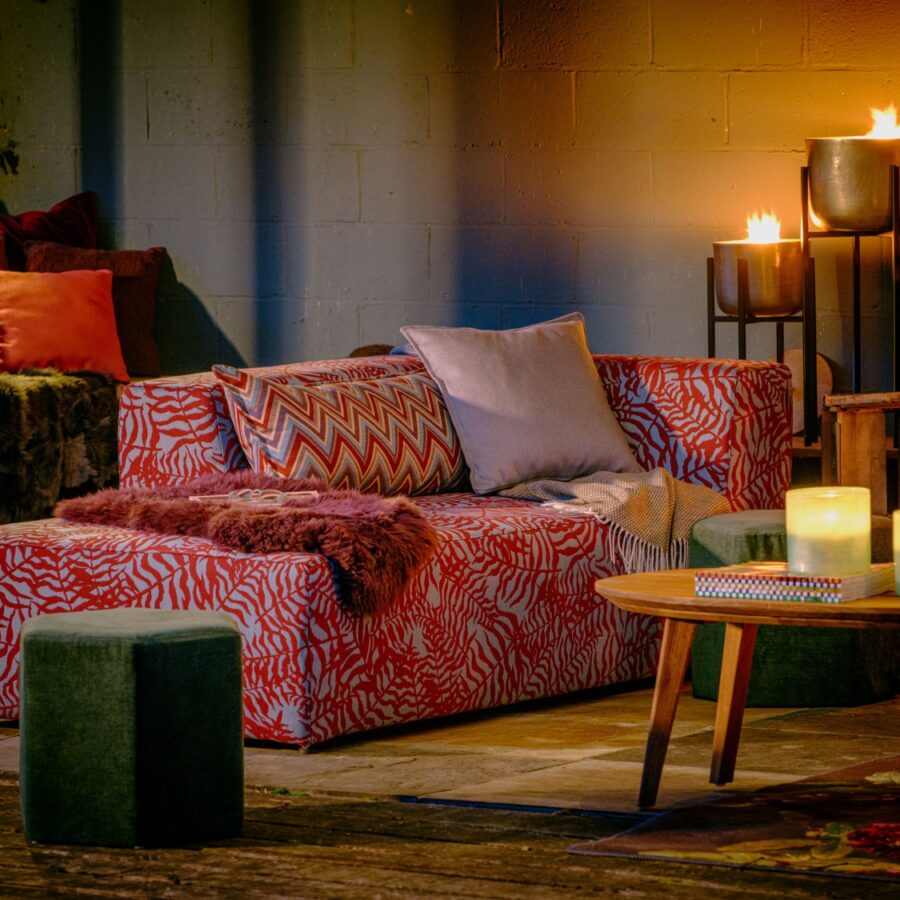 For all our lounge sets we use an aluminum frame as a basis. A rock-solid base that is lightweight and cannot rust or rot. Unlike many other frames made of wood and plastic. The frames are made in the Netherlands, so we deliver the sofas quickly and you can choose the arrangement yourself.
Maintenance on your lounge set is important, but fortunately very simple. You can clean most stains by hand. Do this with clean water and a soft brush or cloth. For stubborn stains, you can use bleach or chlorine without any problems. Sunbrella cushions are treated so that they are not affected by this. There is also the option of cleaning the cushions in the washing machine. Do this with cold water (around 30°) and on the fine wash setting.